Description
Handmade ceramic clay small pot for plants, cactus and succulents. Pot set with small plates for each color. Made of clay and glazed green. Pot glazed in light blue,  inside of pot non glaze to keep moisture.
Selling without cactus, it is for decoration.
Pot size
diameter 5.5 cm
height 5 cm
Plate size
height 1.5 cm
width 5.5 cm
Pot made with small 0.5 cm hole under pot, for let what come out and with small plate to keep water.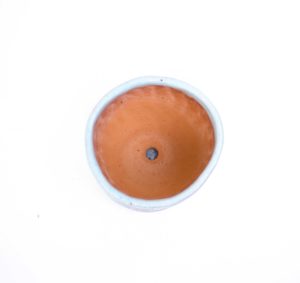 For other question contact with me.