Hello,
My name is Ashot, I'm 37 years old. I live in Yerevan, Armenia. My father was a famous national potter Tatul Mkrtchyan. He had got Master's degree in our country by his unique way of thinking. He had a specific style and had no analogues in compositions he had made, his name was Tatul Mkrtchyan. He began to teach me when I was a little boy. But unfortunately he was died at 1997.After that, I decided to continue his work.
I am working with clay 17 years, and want to introduce you my compositions. I decide to open my own online place and introduce my works . I would like to mention, that I work only by hand, without using any template as it was my father's rule. As I am a newcomer in websites, it is very interesting and important for me to know your opinions about my handmade compositions. My site is giving an opportunity to introduce my works to all over the world and especially to artists and the art appraiser people.
All my works are made of clay. When they are prepared I am glazing them. Some compositions have Armenian coloring and historical ornaments. I would like my artworks make your life colorful and enjoyable.
Dear friends. I want to introduce also ceramic work of my wife too in this web store. Shes name Nana. I teach her to made ceramic items too. In process of teach I give a basics of clay working, so that she can create his own desires. You can see our web store many aquarium decors, all aquarium decors are made by Nana. It is already 4 year she are creating with pleasure. Hope you will like her works too.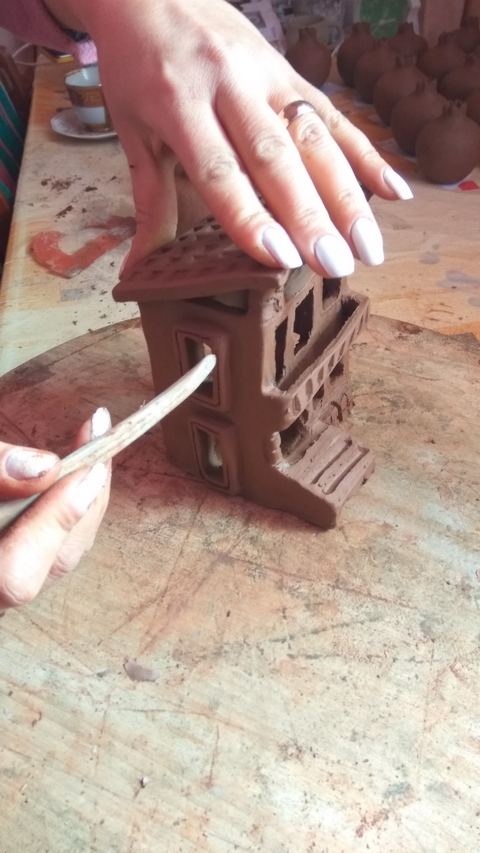 Regards
Ashot Mkrtchyan ( Potterash )