Idea to use ceramic pomegranates like a wedding favor or guest gifts. First I made pomegranates like a wedding favors here in Armenia in 2007 for wedding shop and some year latter I start to think why do not try to promote this idea in all world. I already made different quantity pomegranates for USA, Canada, Italy, United Kingdom, Greece, Cyprus and so on. Pomegranates like a wedding gift is grate idea, because in many cultures pomegranate is symbol of fertility and abundance. In Armenia it is and symbol of fertility and abundance together, but most is abundance, because higher part of pomegranate is having a look like crown.
Here are red pomegranates like wedding guests gift. Red ceramic is popular so, guest who gets one of this pomegranate will be happy and with pleasure will keep this handmade pomegranate in his craft collection.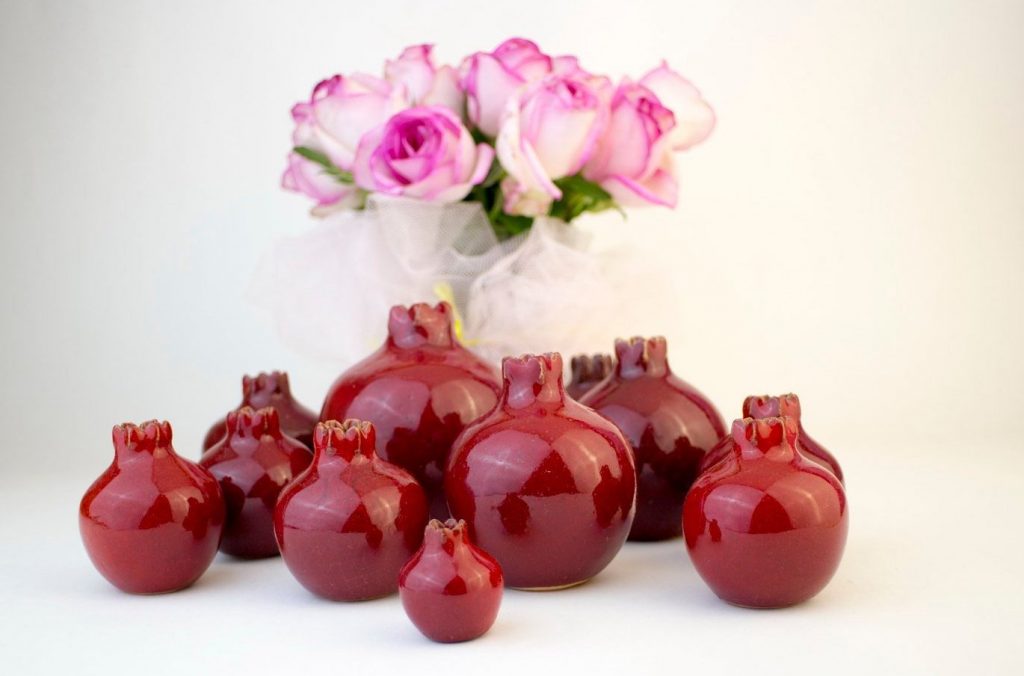 Else of red colors lovers, people love also blue color. Here are some blue color tones that can be very interest like wedding guest gift. Blue have many type of tones.
Pink also popular in colors. In real I love all colors. I love also made ceramic glaze and discover new colors. In my shop sometimes you can find new and interesting colors.
Pomegranates with heart style cut. It is second idea. Heart is symbol of love. So together, pomegranate and heart will combine fertility, abundance and love. Here are pomegranates with hear cut. I made light violet color ones for wedding in United States.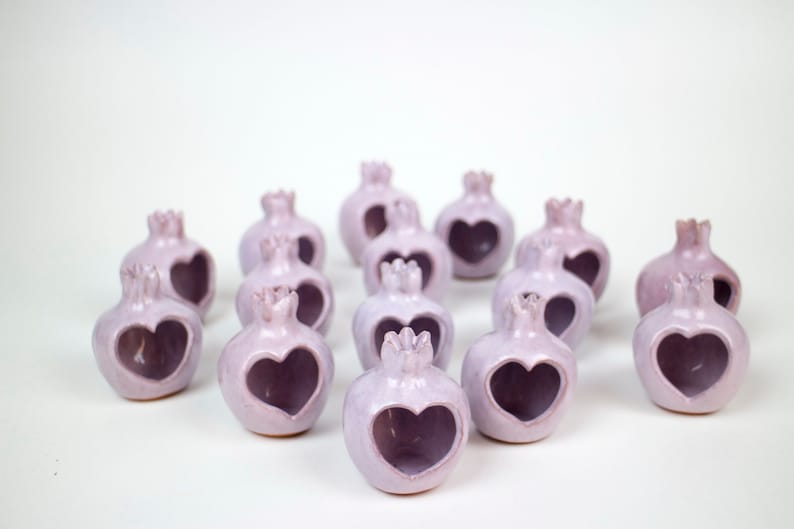 and if interested here are a photo from process.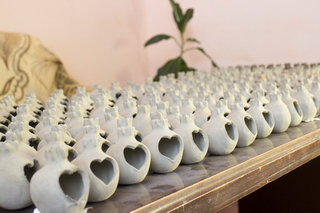 To be continued․․․․․