Hello My Dear Friends. Just want to share a good news about me.
After about 22 years on December 14 I get folk master degree in Armenia.
I get degree from THE MINISTRY OF EDUCATION, SCIENCE, CULTURE OF RA Center of Popular Creation after H. Sharambeyan.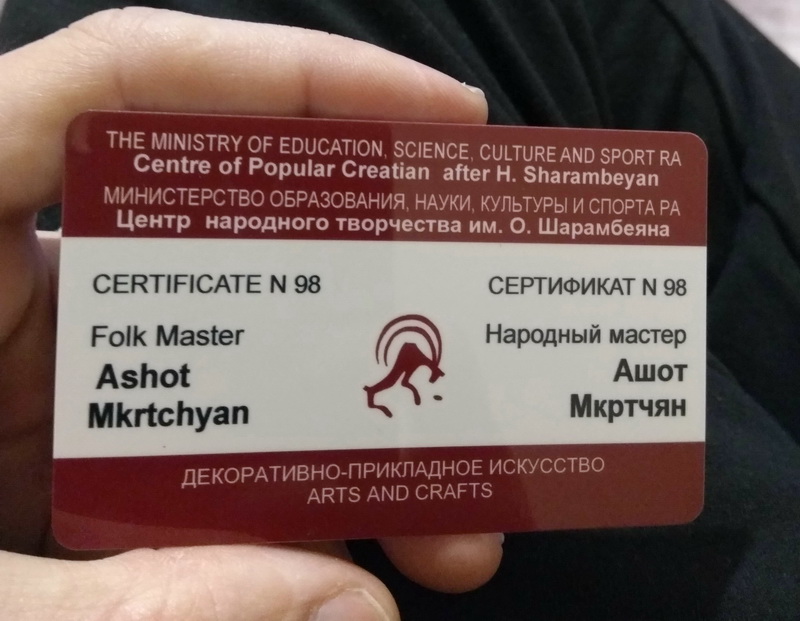 I love to create ceramic handmade work and in this 22 year I learn a lot. I will continue create ceramic works and hope someday to receive Honored Master degree.
After of ceremony of reward Art Center organize exhibition of some of my works
Here they are.