Description
Handmade ceramic mug with original plate. Made of clay and glazed with brutal blue glaze. I love to create cups and mug.
The idea that every day you drink coffee with the cup, which is the only one of its kind, it's already a pleasure.
Dimensions of cup
diameter in begin 5 cm (1.96 inches) in end 9 cm (3.54 inches)
Capacity 210ml
Plate diameter approximate 11.5 cm ( 4.52 inches)
Dimensions of cup
diameter 7.5 cm ( 2.95 inches)
height 8 cm (3.14 inches), Capacity 250ml
Dimensions of cup
diameter 2.75 inches (7cm)
height 2.36 inches ( 6 cm), Capacity: 100 Milliliters
Also one Extra cup with look like this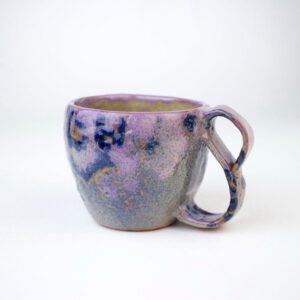 and 5 plates.